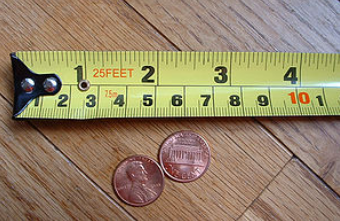 As mentioned in last week's post, many formal recognition programs are designed to recognize employees for reinforcing corporate values, but often miss the mark.  Literally millions of dollars are spent each year for recognition awards but when asked to quantify the results, the analysis of results given is woefully suspect. 
Recognition efforts are usually planned and implemented properly, but as they are more and more tied to corporate culture, they are difficult to measure and quantify.  
Recognition of employees is an integral part of culture management, and there is also a need to be able to explain to senior management the impact that culture management has on the bottom line.  It just makes sense to be able to manage your recognition efforts so you can show the bottom line results for those as well. 
Everyone seems to be searching for reliable ways to measure and gauge culture and culture change but as yet, no one has come up with any completely reliable ways to do it.  Up until just a few short years ago, the annual employee attitude survey was the most used method of measurement.  
In working with clients we can find various ways to tie the recognition awards to hard numbers.  Structures that incorporate suggestions, improving safety behaviors, presenteeism, on-time project completion, customer retention, employee referrals, and the like can all have solid measurement that lead to bottom line results. 
Don't short change your recognition efforts by not including these types of objectives.  They will strengthen your overall program and even add incremental budget support to make the program even stronger.  
Please  contact us above and let us show you how you can add to the success of your recognition efforts with meaningful measurement.